Gordon Perry has some lessons from England about making devolution deals work for housing and regeneration.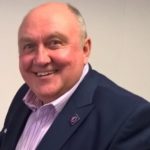 When I was invited to speak on Housing – Integration, Devolution and Regeneration at the CHC conference, I thought that it's a real privilege for an Englishman to be invited to Cardiff to speak about housing.
Indeed, I believe that Wales today is much more enlightened about social housing issues than England is. I will tell you why as part of my session at the conference.
What are the lessons from the English experience of City Deals and more recently Combined Authority Deals such as Greater Manchester's? It's become clear to me that successful deals and the subsequent delivery of them are fundamentally dependent upon sound partnerships, and committed participation in them.
Put simply – get on board and stay on board no matter how choppy the waters become. Many ask why the Greater Manchester Deal seems to be making greater progress than most. It's simple; partnership working in housing wasn't new in Greater Manchester and the housing sector got behind a deal which they see more as an opportunity than a threat. You may think that is not unusual but I think it is. All too often competition, ego, and politics between players get in the way of delivery.
Elsewhere in England the regions are racing to catch Manchester up and to a degree that is probably true of the Cardiff deal as well. In the Midlands the West Midlands Combined Authority is bringing the big Mets that surround Birmingham (Coventry, Wolverhampton, Sandwell, Walsall, Dudley and Solihull) into a proper partnership with a common vision and shared objectives. In the housing arena the West Midlands Housing Association Partnership is now offering more cohesion to the housing offer and housing is essential to all of the devolution deals.
The Greater Manchester deal is one of the few that has a strong housing-led regeneration focus. The housing offer is based on the strong foundations of Association of Greater Manchester Authorities (AGMA) Housing Group which consists of all key local authorities, housing associations and arms length management associations (ALMOs) in the region.
So what if you don't have those foundations of partnership working in place? What if your experience is of dealing with competitive leaders with big egos who play politics? (That is not just the politicians!).
Based on my experience of successful partnerships, leading City Challenge bids, chairing federations and chairing consortia I have distilled the lessons into these key points:
We all need to question our ongoing commitment to the partnership…just ask your own partners to evaluate your performance…or perhaps not
The team must clarify and constantly refine the purpose of the partnership deal. It must be absolutely clear to all
You must build the governance structure of the partnership at the start; if you don't it will get in the way of the purpose itself
Start by building a common vision reflecting shared objectives
Plan a clear programme clarifying partner's contributions and resource commitments – tie them into the deal
Deal with the partners who are merely passengers – they will hold you back
Gain support and maintain the participation of the communities and stakeholders involved.
Communicate, communicate and communicate again with everyone involved – Communication must be open, transparent, regular and relevant – avoiding spinning away to the land of the unbelievable!.
But sometimes, when things are not working, you need to start from scratch to reinvigorate the partnership. This can be a difficult but necessary step, sometimes the partner's representatives have changed, sometimes the organisations focus has shifted and sometimes people just forget what we are trying to achieve. When you see this happening: be brave; question you partners, check your own commitment, go back to basics and review your vision. Rest assured it will have a positive impact on the partnership.
Oh and finally – don't forget the 'relationship management' with the people you are doing the deal for – don't let it slip away – remember who holds the power and respect it!
Gordon Perry is a non-executive director of ARK Consultancy. He sits on the Governing Board of the CIH and is a board member of Trafford Housing Trust and Broadacres Housing Association. He was previously Chief Executive of Accent Group. He is speaking on housing, integration, devolution and regeneration on Day One.
This article is part of WHQ's preview of the Community Housing Cymru (CHC) annual conference in Cardiff on November 16 and 17. Day One is set to see the launch of CHC's Housing Horizons sector vision and a series of sessions on politics, economics and public opinion plus workshops on key housing issues. Speakers include Ben Page, Sophie Howe, Steve Richards, Professor Calvin Jones and Jon Ronson. Day Two will feature some challenging sessions on disruption through customer service strategy and digital transformation plus more workshops focussing on solutions. WHQ is previewing sessions from different parts of the programme.