Now is the time to challenge yourself and embrace digital technologies, says Victoria Ford.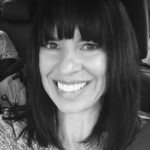 As Housing Horizons sets out the long-term vision for housing associations in Wales, how do associations and the industry as a whole create the right environment to focus on the impact of change and open up the opportunities that thinking differently about digital brings to organisation and users?
Mention digital transformation and people often jump straight to a technology solution, building a website or implementing a technology platform. Property technology ('proptech' as it is often referred to) is already here. Companies based in Wales are creating technology solutions to challenge the way the sector works. You can now use an app that provides a seamless, interactive 3D sales experience that enables buyers to view, furnish, and buy off-
plan homes in real time or buy digital solutions that allow organisations to drive consumer led efficiencies in traditionally paper based interaction.
The opportunities to embrace technology are massive and we all have a responsibility to understand the opportunities, but technology is just the enabler. Transforming a service, an organisation or even a sector is about much more.
As part of the Housing Horizons project, Community Housing Cymru commissioned Savills to carry out a report on the challenges for the sector in 2036. The themes are broad ranging, from an ageing population, to a rise in households headed by digital natives. What is clear is that the sector must be responsive to a changing population and market, providing a broad offer and more choice. Understand what users need and transform services and organisations to meet those needs, add to that a roadmap for delivery and an open, collaborative culture and you have the start of your transformation journey.
Basing your transformation on user need is a key starting point for any service or change. If you don't understand who your users are and what they're trying to do then how do you know if what you're planning to do will work for the people you hope will use it? This is very different to understanding what you as a business might want and need. You need to understand both, but if you only focus on your business needs, chances are you will deliver something that doesn't work for your users.
That said, thinking differently about digital is as much about your internal organisation as it is about your external services and users. The Savills report reflects on the changing work population and the technological advances which will change the way that housing associations operate. The way in which we work will change and upskilling of employees and recruitment of new talent are important. More important is looking at your current culture and working practises to build a collaborative, open environment.
An environment where we allow people to try things and learn from what goes wrong as much as from what goes right. Accepting 'failure' as part of the process for success can be a challenge for many organisations. Iterating and 'failing fast' is part of agile change methodology and helps move us away from linear thinking where we map things out in our heads to get them right first time and allows us to try things, test them and change them to make them better and meet user needs.
Being collaborative, open and transparent is key when it comes to successful transformation. Linking like minded people, collaborating and sharing progress, challenges and ideas will help you build a culture where change not only flourishes, but becomes really sustainable. Give people permission to get on with the job you've hired them to do and let them know you have their back if needed.
Wrapped around all of this is excellent communication. You need to understand your audience and build effective two-way communication channels that allow real time engagement and feedback. Often referred to as 'working out loud', working in the open, creating blended change teams and conversations and really demonstrating visible leadership will build a culture that transforms.
Where to start? Breaking down complex business models and creating a roadmap for delivery based on user need is the first step to successful digital transformation. This means considering the context of the organisation's wider ecosystem so that services will be designed to work within the organisation as a whole not through narrow, siloed, components. Through taking an holistic view of user need, efficiency and responsiveness to change within the context of your organisational system and wider political landscape you can create the opportunity to drive real, sustainable value to your organisation, users and stakeholders.
Now is the time to challenge yourself, your organisation and your sector to ensure that you are positioned to embrace digital technologies and the opportunities they bring to deliver change that works. Both now and through to 2036.
Victoria Ford is a director of Perago-Wales. She is scheduled to speak on digital transformation on Day 2.
This article is part of WHQ's preview of the Community Housing Cymru (CHC) annual conference in Cardiff on November 16 and 17. Day One is set to see the launch of CHC's Housing Horizons sector vision and a series of sessions on politics, economics and public opinion plus workshops on key housing issues. Speakers include Ben Page, Sophie Howe, Steve Richards, Professor Calvin Jones and Jon Ronson. Day Two will feature some challenging sessions on disruption through customer service strategy and digital transformation plus more workshops focussing on solutions. WHQ is previewing sessions from different parts of the programme.