New to the job is a feature where we meet people from across the sector who have taken on a new role. If you want to take part email [email protected]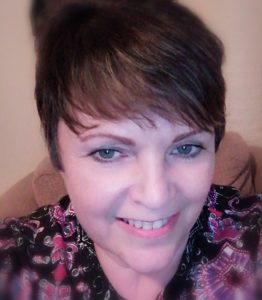 What is your name?
Eirwen Griffiths
Where do you work and what do you do?
Coastal Housing – I am the new ADAPT coordinator and Occupational Therapist. Basically I manage the waiting list for adapted accommodation and undertake the OT assessments related to disability rehousing needs.
Why did you choose a career in housing?
Having worked for Local Authorities for many years as an OT, my main focus was on adapting properties for disabled people or trying to source appropriate housing to move them to.  Being outside of the housing associations always resulted in having to battle to get someone appropriately housed i.e. ensuring their long term disability needs were being met.  It was always a great feeling when battle was won!  When I saw the job with Coastal advertised it offered me the opportunity to be part of the wider housing process.
What is the most important thing you have you learned since starting your career in housing?
That more money needs to be spent on appropriate housing and that nationally and locally this needs to be made a priority alongside other services.  A good standard of housing supports a healthier community and reduces the stresses on those other services.
What advice would you give someone applying for a job in housing?
If you have a passion for the concept of every person having the right to a good standard of housing, then show that passion in your interview and carry it through in your job.
Where would you be working, if not in housing?
Love what I do,  so any hands-on OT role.
What motivates you?
The fact that I love what I do in my job and have seen the difference that OT can make to people's lives.
 What do you do to relax?
I love a good book with plenty of gory murders and can easily lose myself in the story – not sure if that's a reflection of my true inner self?
Proudest moment?
So proud of all of my children and the amazing people they have become so has to be the moment each of my children came into my life.
The most embarrassing moment?
Don't think it can be mentioned in polite company!
 What was the last film you watched and how did you rate it?
I rarely watch films but went to see Yesterday recently.  Not a bad film (before anyone judges that remember I rarely watch films!) – kept me distracted for a few hours!